Let us Pray

Would you like us to pray for you or your loved ones? Please feel free to share your prayer requests with us using the form below! You can include anyone or anything you'd like, living or deceased, or if you like share some praise for something or someone for that feel good feeling.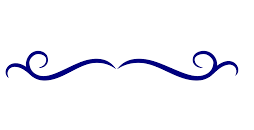 When you pray for one of the requests listed below, be sure to click on the pray button so  the requestor will know how many times their request has been lifted up.
Here are your latest prayers
Pray for family

For Satyah, Aileen and baby Leon as they settle back home and for Laura, Nathan, Liam and Noah

Pray for the unwell for a speedy recovery

For those who are unwell and those going through particularly difficult times, especially Mary and Bob, Dawn and Graham, Maureen and Pam, Eike, Joram and Cecil; praying that the Holy Spirit will strengthen and encourage them in their time of need. That they may turn to him for Healing and Comfort.

schools

For the staff and pupils of our local schools

Illness

Pray for Audrey, Maureen and Dawn S and all who are struggling with ill health at the moment, may they be able to feel the peace of God with them.

pray for me please

am not well need gods help please pray for me thank you

Welcome Back

As we start the New Year it is very good to welcome Stefanie back. Stefanie will be returning to work gradually over the next few weeks. We give thanks to God for her life and work and continue to pray for her ongoing recovery


Speedy recovery for our Team Rector

For Stefanie as she recovers from her operation. We pray she makes a speedy recovery and is soon back with us.

Back to school

For the children as they prepare to go back to school; for everyone going into new classes or starting at new schools

Childrens Leader

For our Lord to provide someone who can take on the role as leader for the children's work , it is vital that this ministry continues but also grows.

Pray for the unwell

For those who are unwell at this time. Please remember to put the names of those you pray for on the prayer tree, they will also be prayed for during morning office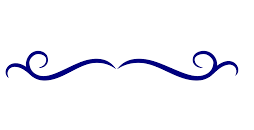 Sing your Praises
Prayer Team said...

Giving thanks for Kirstin for her insight and inspirational talk last week

Prayer Team said...

Thankyou to the gospel choir who put on a magnificent carol service,raising funds for St Francis Church.

Prayer Team said...

Give thanks for Roger and Mary who have made themselves available as organists to enhance our worship.

Prayer Team said...

Give thanks for the many new people we have seen and met through our Christmas services

Prayer Team said...

For the work of the Salvation Army, the workers and clients of the Women's and Children's Refuge centres, for the Homeless and the lonely and the frightened.

Prayer Team said...

A huge thank you to the Catering Team who put on such a wonderful Community Lunch, it was good to see new people.

Church Support said...

A big "thank you" to Pete Smith, for his great work on the Hall cupboards. We are very grateful for his skills and for his very able assistant Penny.

Parish Support said...

Poppies - Thank you very much to Sarah, Jyl, Alice, William and the Rainbows for the beautiful poppies they made. They are on display in the window of James and Thomas on the Woodbridge Hill. Do go and have a look. The 105 poppies celebrate the 105 days of the battle at Passchendaele which was 100 years ago this year.

Parish Support said...

Thank you to James and Thomas Funeral Directors on Woodbridge Hill who very kindly donated a wreath for last Sunday's Remembrance Day service.

Parish Support said...

Thank you to everyone who came to last Sunday's Songs of Praise. It was especially lovely to have the artist Tracey Sheppard with us as well as the Dean of Guildford, Dianna Gwilliams. A very special thank you to Roger and Dawn for their beautiful music and to Val and Penny and the team who provided such a delicious tea.