Hall Hire-St Francis
St Francis' Church Hall is in Weston Road, Westborough, Guildford, next to the church. It is available to hire during the daytime and evenings. It has its own entrance and there are plenty of tables and chairs available for all occasions.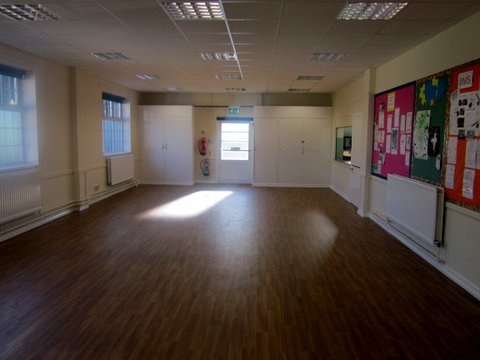 It is a good-sized hall that is ideal for meetings, parties and events.
There is a well-equipped kitchen with a catering-standard cooker and dishwasher.
The windows have recently been replaced and a new floor and ceiling have been laid.
Rates of hire are very competitive and can be found in the hall rates page link on the left, call Val Holt on 01483 852764 or Email: hallbookings@stfrancisstclareguildford.org.uk
The hall manager is available to take bookings by phone on Tuesday or Friday mornings at other times please make your request by email and she will respond within 3 days.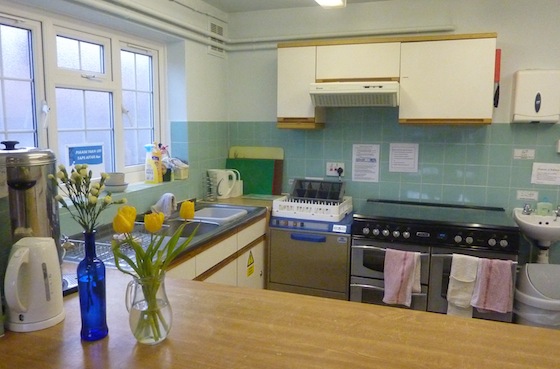 Example Layout with tables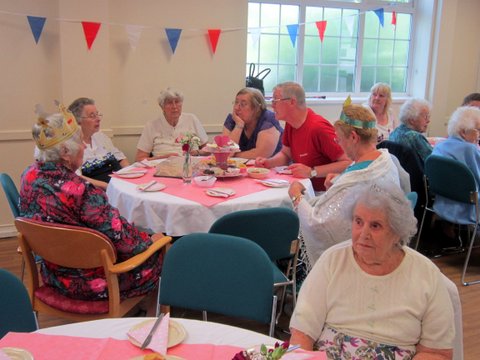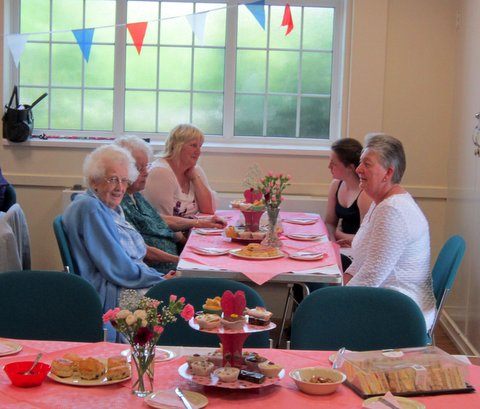 We also have a prayer room and a small play room at the back of the church for small meetings