St Francis' Church
We believe that God is calling us to be a growing church at the heart of our community.
We aim to grow closer to God in worship and relationship, closer to each other as friends and as a caring people, and closer to the community and local parish that we serve, seeking to tell and demonstrate the love of God to all.
Supporting You

If you need prayer support for anyone or any situation, please phone the Rev'd Stefanie Hodges (01483 504228)
Home Communion is available for any parishioner who is sick or housebound. Please speak with Stefanie.
Dates  :
February
Holy Communion                              Monday 10th February 12.00pm
Lunch Club                                         Monday 10th February 1.00pm
Singing Group                                                Monday 10th February 7.30pm
St Francis Fellowship                         Monday 17th February 2.30pm
Service of Thanksgiving                    Sunday 23rd February 6.00pm
Singing Group                                                Monday 24th February 7.30pm
Ash Wednesday                                 26th February
Community Shop                              Saturday 29th February 11am – 1pm
March
Men's Breakfast                                 Saturday 7th March 8.45
Holy Communion                              Monday 9th March 12.00pm
Lunch Club                                         Monday 9th March 1.00pm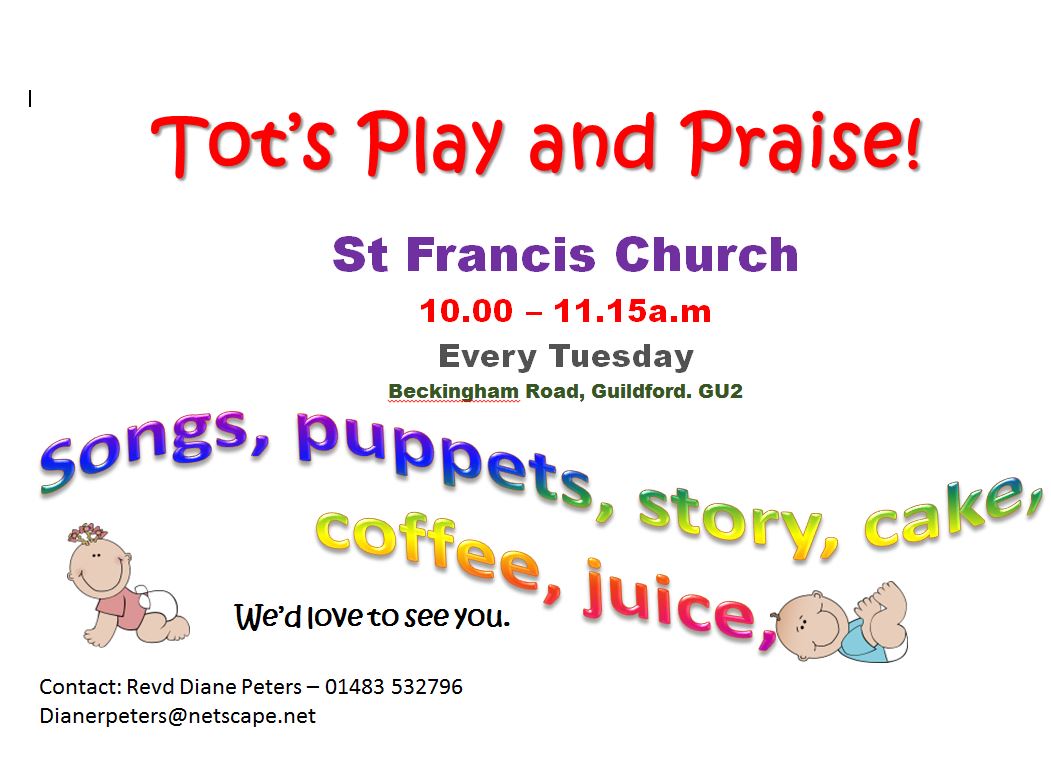 Playgroup sessions  starting again at St Francis Sept Tue 17th 2019