November 14th, 2016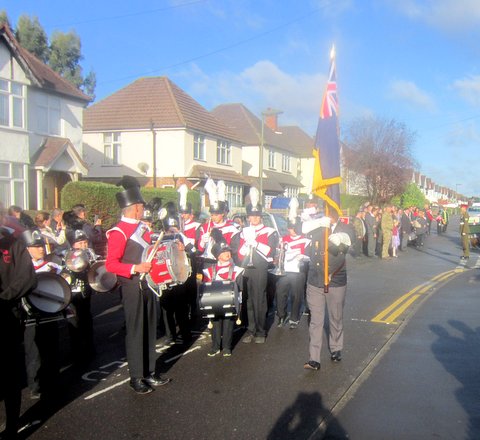 Remembrance Day at St Francis Church welcomes the Stoughton and Westborough Royal British Legion, for our annual service with former members of her majestic services and members of St Francis Church.
Charles Harris, gave a challenging and meaningful sermon, what will we do with our poppies on Monday and the next day and every day? Are they just for the tradition of getting them out, pinning them on our chests and remembering once a year, or does this day effect our everyday lives?
The team Rector who has also witnessed the pain and suffering of war while serving in HM Services in Northern Ireland, reminds us that poppies are not only a symbol of remembrance, they are a symbol of peace. The poppies, remind us of the blood that was shed in the Hope for peace for the future. Christ himself shed his blood for all mankind in order that they could live in peace and forgiveness, yet we still see wars raging in our world and communities, even in individuals. The question to us all comes from the letter of James
What causes wars and fighting among you?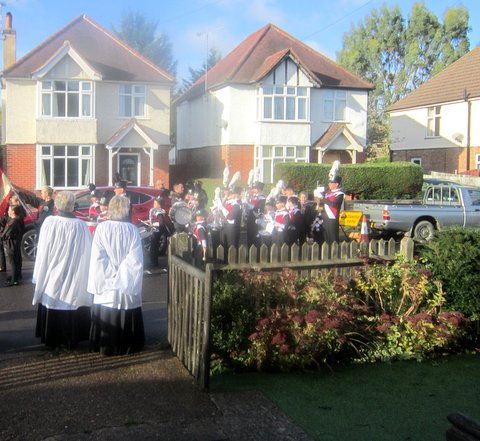 Is it not your selfishness at war inside your hearts? Greed, pride envy, etc
But God opposes the proud and gives grace to the humble.
Submit yourselves therefore to God. Draw near to God, and he will draw near to you.
Yes it is right to do, We remember those who have died for us and gave up their lives in efforts to bring about peace in our world. Let us add in our prayers the many groups working around the world to bring peace and reconciliation in our world, those who are trying a new way of reconciliation by word and compassion.
I have just returned from my trip to Israel, and seen many establishments doing some vital work in this area af reconciliation.
Let us remember them and pray fervently for their love and sacrifice in giving themselves in this work.