August 9th, 2017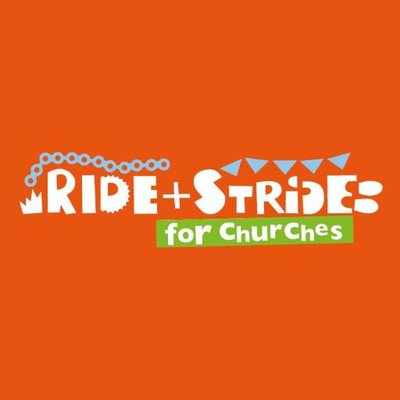 Ride & Stride – 9th September 2017
Most counties in England have an annual 'Ride & Stride', on the second Saturday in September (9th September) to raise money for church restoration and repair. The idea is that cyclists (and walkers) are given a list of participating churches in their area. They map out their own route to visit churches by bike or on foot, and then get friends to sponsor them for a fixed amount per church visited.
The money that is collected is divided into two. Half the monies go to the church of the cyclists choice; the other half is retained by the Surrey Churches Preservation Trust for distribution to churches in need (that apply for a grant). In the dozen or so years that the Bike Ride has been running in Surrey we have raised over £250,000.
Cycle Routes
There are a number of suggested routes which riders (and walkers) might like to consider.
The first route is for seven churches in the centre of Guildford, the second route, for eight churches around Wonersh, and the third route covers 43 churches in Mid-Surrey. The instructions start at Epsom railway station (although the route may be joined or left at any point). Towns visited include Ashtead, Leatherhead, Great Bookham, Dorking, Tadworth, Banstead, Cheam and Ewell.
The bike ride is a fun way to spend time on a pleasant afternoon in September, whilst at the same time supporting a worthy cause. Why not make up a group and join in this year?
One of the churches visited will be St Francis and we will need to have people here to welcome and to provide refreshments.
Jamie and Sayah are taking part in this event and would be delighted if you could sponsor them!
If you would like any further information please, contact Hamish Donaldson the Bike Ride organiser (01428 644473).
If you would like details of other County Trusts, please visit www.rideandstrideuk.org
We can only play our part if people can help by organising refreshments, welcoming etc. Please   volunteer!
=================================================================================================
Many thanks to our riders. £435.20 was raised by Satyah, James, William, Sam, Theo, Alex, Edward, Alexander and Christopher – well done!