July 4th, 2012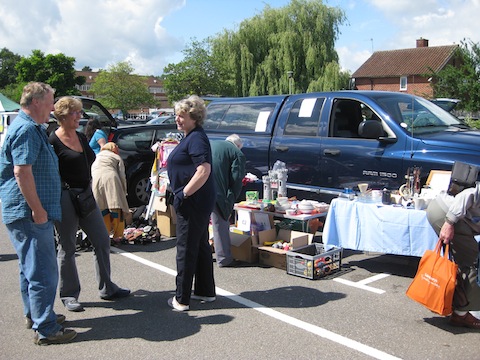 The Westborough & Park Barn Community Fun Day attracted many visitors on Saturday, June 30.
Events were centred around the Park Barn Centre and in the morning there was a car boot sale. Several members from St Francis' Church and their friends had a pitch and raised about £70. The money will go towards towards improving the acoustics and lowering the ceiling in the church hall.
There were also grateful donations of nearly used goods for our community shop, while we chatted to lots of people and promoted other community events at the church such as the men's breakfast.
For a full report on the Community Fun Day and more pictures see The Guildford Dragon News website. Click here to view.