Services-St Francis
Services :
1st, 3rd and 4th of the  month,
10.00am Holy Communion and Children's Church –   We sing a variety of styles and there's usually a cup of tea or coffee after the service or time for individual prayer .We begin all together before children are invited to go to a the hall to prepare crafts to do with the service theme, while adults continue with the sermon and prayers. We join together again for communion and see the children's work afterwards.
2nd Sunday of the month,
10.00am All Age Service, followed by Holy Communion at 11.15am –  We sing and pray together young and old. We sing in a variety of styles, sometimes guitar led songs, traditional hymns and some just for voices. We have a glass room at the back with sound from the church for those little ones who need to let off a bit off steam but can remain part of the service.
Prayer Groups :
Prayer groups meet on each Tuesday 9.00 – 9.30 am and Wednesday 7.00pm to 7.30 pm in the Church.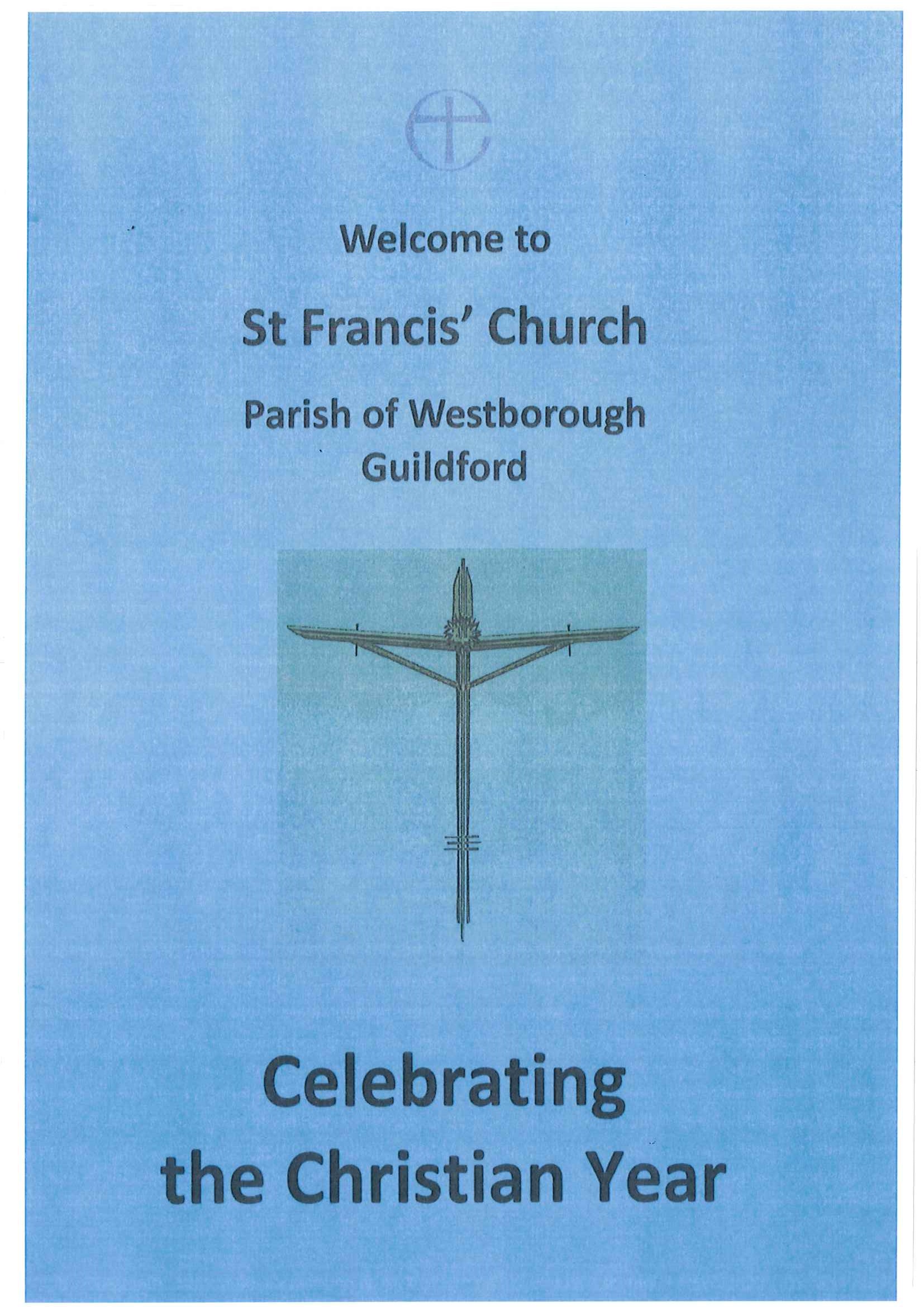 The Christian Year is divided into festivals, click on the booklet to see how we celebrate the year at St Francis.