September 19th, 2020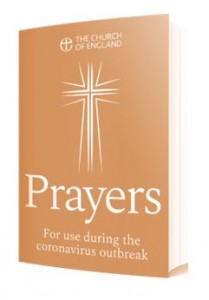 Good evening everyone
I have been asked for more prayers to encourage you through this time and I am delighted that so many of you have found the previous materials useful.
Please find below prayers put together by the church of England for such a time like this. I have put it in large print and it can either be printed off in booklet form or double sided. which ever print size you find most helpful. there are two sets of prayers and also a section for children.
of course these are just some to help those who find it easier but of course your own free prayer is as important. I have left a couple of blank pages if you wish to write your own.
May God draw ever closer to us and us to him as we dedicate ourselves to prayer. whether it 5 mins a day or 5 hours…..and why not try just sitting still, using no words but jut asking the Lord to speak to us. (you) you might find some very blessed moments as you do.
Paper copies can be available if you have no facilities to print them out,. just let me know.
with love in Christ
Stefanie xx
Click Here to get the prayers booklet