September 19th, 2020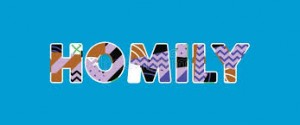 St Francis Homily for Trinity 13-20, Using Psalm 119.33-40 and Rom 13.8-14
Several months ago, when lockdown started, we learned what was important and what was perhaps less so; trivial even. Toilet rolls were important, Flour amongst other basic food items became the focus of our need to grab what we could. Unfortunately a percentage of the population were so greedy that these essentials were in short supply; sometimes unavailable. We also discovered that we could easily live without those other things that simply enhanced the pleasure of living. Lockdown focused us in a way we perhaps had never been focused.
We also learned about who was essential and discovered that some people (or their skills) were less so; trivial even.
Health care workers became the most essential as too were delivery drivers, shelf stockers, rubbish collectors (the list could stretch far longer). Those whose skills became less essential were beauticians, massage therapists, barbers (this list too could be far longer). We can easily survive without the less essential while sometimes our very lives depended on those essential things and people.
In our psalm set for today King David is asking God to help him focus on what is essential and not on the trivial. In traditional translations we read "Make me walk along the path of your commands, for that is where my happiness is found. Give me an eagerness for your laws rather than a love for money! Turn my eyes from worthless things, and give me life through your word." (Psalm 119.35-37 NLT) As I have so often said, The Message Bible seems to put it more pointedly "Guide me down the road of your commandments; I love travelling this freeway! Give me a bent for your words of wisdom, and not for piling up loot. Divert my eyes from toys and trinkets, invigorate me on the pilgrim way." Toys and trinkets are something we can all equate with I suspect – I can. And while our toys and trinkets can make life more enjoyable they are far from essential. I'm not against having things but when what we have defines who we are then perhaps we are in trouble and have lost focus on what really matters.
St. Paul in that reading from his letter to Rome is also urging people to focus. And the thing Paul wants us to focus on is love for others. He rightly says "Love does no wrong to others, so love fulfils the requirements of God's law." (Rom 13.10 NLT) Those lockdown hoarders weren't showing love.
Paul has good reason for urging us to focus because he honestly thought that Jesus would return pretty soon, probably within his own lifetime. Paul writes "This is all the more urgent, for you know how late it is; time is running out. Wake up, for our salvation is nearer now than when we first believed." (Rom 13.11 NLT) Paul got it wrong about the timing of Christ's return but he was right about one thing – it's nearer now then when we first believed.
How near? God only knows, we can only speculate. We read in the Bible that things will start to go wrong as the end approaches. Is this pandemic a prelude to Christ's return? It's happening before his return, so that makes it a prelude, but is it specifically related?
Some speculate that is the case, but that has been the speculation about every major disaster and war; speculation is a waste of time.
What is not a waste of time is focusing on what's important so that when the time comes, we are ready.
That verse I quoted above (v13) is perhaps clearer in The Message which puts it like this: "make sure that you don't get so absorbed and exhausted in taking care of all your day-by-day obligations that you lose track of the time and doze off, oblivious to God. The night is about over, dawn is about to break."
During lockdown many of our day-to-day things stopped. We had more time and we were forced to focus on the essentials. Hopefully many of us also focused more on matters of faith. But lockdown is starting to diminish and many of us are starting up our (old but changed) day-to-day routines. My prayer is that we won't lose focus on essentials as we resume 'normal' life.
That warning about not being so absorbed that we lose track of God includes things of the Church too. As churches start to reopen there is so much to do! Everything and anything has to be cleaned and sanitized. Pews/rows need to be roped off. Hand sanitizer needs to be readily available, face masks needs to be worn and obvious (this list too could be far longer). But we need to focus on why we are doing all these things, not just on the things themselves.
This danger of being too absorbed isn't new. Previously we had to arrange the flowers, change the altar cloth, bake cakes, clean the toilets, pick the hymns etc. All of which were needed, but could make the church the focus rather than focusing on God. Even the church has its toys and trinkets which should be avoided.
Unfortunately life seems to be returning to normal. The news is full of stabbings, robbery, abuse, rape. Have we learned nothing over the past few months? The shops are open and the toys and trinkets sparkle even more brightly. My prayer for each of us combines the two Bible versions "Divert [our] eyes from toys and trinkets, and give [us] life through your word." Because time really may be short.
AMEN